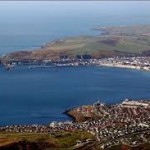 Guys,
I attach the sailing instructions for the race on SUNDAY 19th May from Douglas to Dun Laoghaire.
There is a great party planned for those who arrive in IOM on the Saturday. To facilitate numbers, if you have entered and are not taking part in the race please advise me at your earliest. If you have entered and are not on the list, don't worry, I will re-issue the entry list later next week.
Please be aware of the entry time into Douglas as it is tidal. If you get in you will be berthed beside the location of the party. Otherwise, the waiting pontoons are some distance from the venue.
The good weather is arranged for the race.
Peter
Race 3 Entries Provisional (pdf)
Race 3 Info, 2013 ISORA Sailing Instructions (pdf)