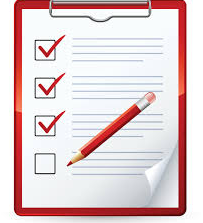 ISORA provides owners and crew an opportunity to race offshore in a friendly, family atmosphere. Racing is always competitive but there is always a great emphasis on safety which starts with an understanding of the risks involved in offshore racing and the constant need to be aware of changing conditions and a total respect for the elements is essential to enjoying our sport in safety.
We expect competitors to race responsibly and make appropriate provision for the safety of crews and boats, and maintain equipment carefully.
Competitors should be familiar with and abide by the rules set out in our Notice of Race and General Conditions and take notice of the information provided to competitors in the Sailing Instructions for each race. Additionally competitors should have full regard of the Code of Practice - The Safe Operation of Recreational Craft and the International Regulations for Preventing Collisions at Sea.
Inshore and Coastal races tend to fall under 'World Sailing' Category 3. The Offshore races are generally subject to ISAF Category 3 compliance with Liferaft from Category 2 (3+). Longer RORC races such as the Round Ireland Race will be Category 2. The relevant Category for each race will be made clear in the Sailing Instructions for that race.
World Sailing describe the conditions fo reach Category as follows:-

World Sailing Offshore Special Regulations (definition and requirements of Category 4, Category 3 and Category 3 plus Life Raft
Click here to download the RORC 2016 Offshore Special Regulations Checklist
Supporting documents: