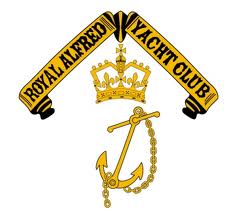 Following an excellent four race series, the final positions in the RAYC Offshore Series run in association with ISORA are below.
In the Gold Fleet it was the last race that decided the result as "Jedi's" magnificent first place allowed a discard on race two and they just pipped "Ruth" at the post! A margin of one point at the finish – it could not have been closer!
In the Silver fleet "Polished Manx" took a commanding lead from early in the Series. It was unfortunate that there were not more competitors in the last race as "Polished Manx" did not compete and "Windshift" ,who did compete and finished well could not amass the points needed to overtake them. Well done to "Polished Manx"!
Gold Fleet: points
1st Jedi 26
2nd Ruth 25
3rd Adelie 20
4th Lula Belle 18
5th Jointly Mojito and Tsunami 16
Silver Fleet: Points
1st Polished Manx 26
2nd Windshift 21
3rd Desert Star and Yahtzee 19
5th Quite Correct 17
6th African Challenge 14
7th Orna 5
The RAYC would like to thank all the competitors who provided an interesting and enjoyable summer of offshore racing and also Peter Ryan and his crew for facilitating us in running this Series and may it go from strength to strength.
Barry MacNeaney
Commodore, RAYC