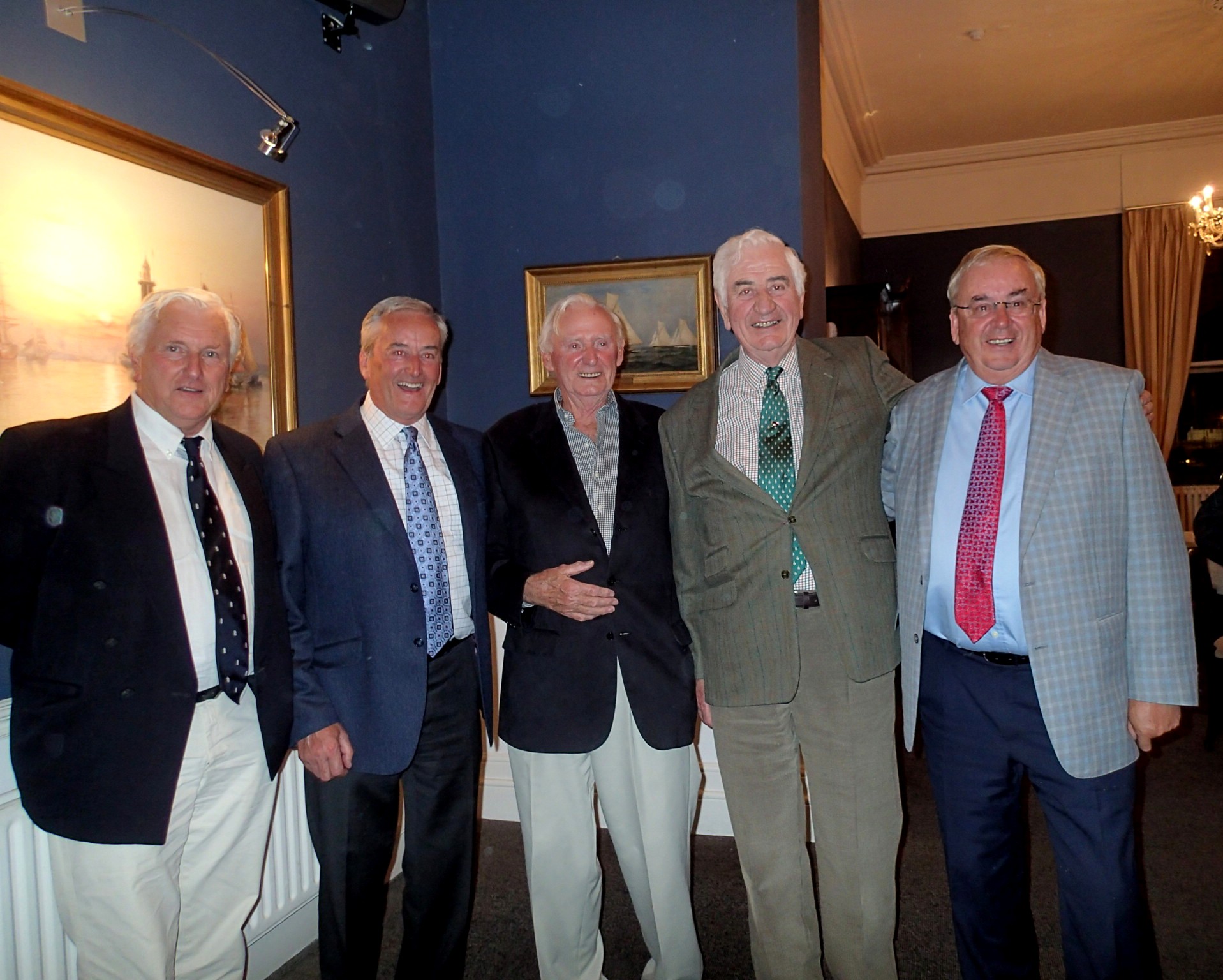 On the 29th April the National Yacht Club saw a gathering of NYC members who raced in ISORA in the 1980's. The dinner was attended by over 40 members and guests, representing the Skippers and crew of 6 boats.
Represented there were:
• "Lightening" – Liam Shanahan Snr
• "Emircedes" – Michael Horgan Snr & Peter Ryan
• "Humphrey Go Kart "- Vincent Farrell
• "Eliminator" - Peter Cullen.
• "Boomerang" – Paul Kirwan
• "Avanti " - (Brendan Briscoe)
The night was organised by Anita begley who raced on "Avanti", owned by the late Brendan Briscoe. Anita also raced on "Emircedes" and "Eliminator".
The dinner was a great social event with amusing anecdotes of taking part in ISORA races being recounted in the many casual after dinner speeches.
Present Chairman of ISORA, Peter Ryan , reiterated that is was great to see the keen and constant interest in ISORA by those members who sailed in races over 30 years ago. The memories of those incidents that occurred during and after the races years ago, as recounted by those after dinner speeches, was a testament to the future longevity and success of ISORA.
The evening was such a success that there were suggestions that the dinner could become an annual event and involve all previous skippers and crew who sailed in ISORA in the past.
Main Photo :
Barry O'Donovan (Avanti), Peter Cullen (Eliminator), Liam Shanahan Snr (Lightening), Michael Horgan (Emircedes), Vincent Farrell (Humphrey Go Kart)