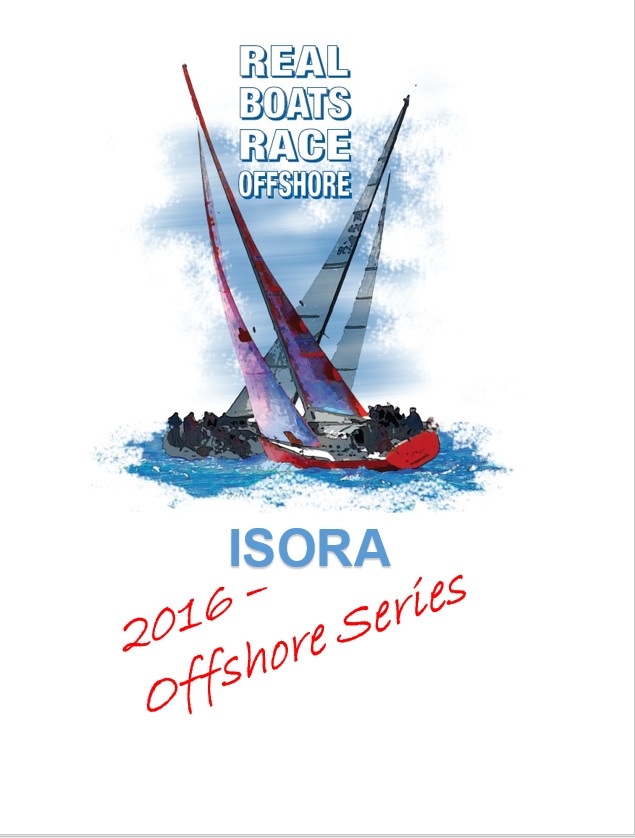 The time has come again to park all our interests in rugby and other winter sports and turn our attention to Offshore Racing. This year promises to be another great year for Offshore Racing, particularly with the highpoint in offshore racing taking place in June, the Round Ireland Race.
ISORA has always supported the Round Ireland race and this year is no exception. The ISORA race schedule allows boats to gain the experience required by the Round Ireland race organisers between the start of the season and the race itself. I am hoping that this will bring some new boats to take part in ISORA. We understand from the race organisers that there will be some "high profile" boats taking part in the race and there is even mention of a JPK 10.8???

With the help of our Main Sponsor, "Avery Crest", all races in 2016 will be tracked using the "Avery Crest YB Trackers". This tracking generates greater exposure of our sport by allowing those on shore to follow the race and get up to the minute information on the placings. We hope to expand the use of the trackers this season to give better coverage at "virtual" marks and more accurate finish times. The use of the YB Trackers has also given a huge boost to the safety aspects of our sport by providing up to the minute locations of every boats taking part. I am actively looking for a volunteer to manage the YB system for ISORA. This shore based work ideally would be carried out by someone who is interested in Offshore Racing but does not take part. If you are interested in this important position, please contact me as soon as possible.
As well as the main "Offshore Series", there is also the four race "Coastal Series" that we run in conjunction with the Royal Alfred Yacht Club. This is very popular and allows those boats to venture out onto the "blue water" and gain valuable offshore experience. We hope that two of these races will also be run in conjunction with other regattas.
This season we are expecting some of our usual sailors at appear in new boats to the ISORA fleet. We know that there is another First 40.7 and a Sigma 400 due to appear on the start lines. There are mention of even more J109's interested in trying the knock our Champion, Liam Shanahan and "Ruth", off his throne and prevent him from taking the Wolf's Head for an unprecedented third time in a row.
On the social side, we will be working on providing our usual pre and après race get-togethers.
The main factor that limits boats taking part in ISORA is the inability of boats to crew up with sufficient experienced people. This should not be a problem as there are many very experienced people looking for berths. I would like to try again to provide introductions between Skippers seeking crew and the potential crew. Again, if I could get a volunteer to help me with this work it would be greatly appreciated.
Last, but certainly not least, ISORA needs sponsorship to run the YB trackers while still providing crew buses and social events. Although we have raised the race entry fees to cover some of these costs, they will not cover them all. I am hoping that our present race sponsors will continue but I am actively looking for new race sponsors. I am happy to talk to anyone who might be interested in being associated with this great racing organisation. Everyone can contribute in a small way by purchasing the "ISORA Avery Crest Offshore Series 2016" race series for the YB Tracker app.
I am working on our usual Pre-Season talk for next month. Dermot Cronin – "Encore" has volunteered to give a talk on his great Rolex Middle Sea Race experience. I also hope to have a talk on the preparation and taking part in the Round Ireland Race.
If you require any information on ISORA please do not hesitate to contact me This email address is being protected from spambots. You need JavaScript enabled to view it.
Peter Ryan
Chairman ISORA