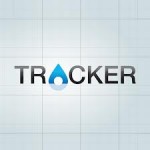 ISORA have successfully tested the use of the Predict Wind tracker during their recent Night Race. Nine boats of the sixteen starters had taken part in the test. The tracker is based on the GPS facilities within any iPhone or smart phone that has an inbuilt GPS.
The track for the race can be viewed on the downloaded app for the iPhone or smart phone. It can also be viewed by following this LINK
It is proposed to carry out another test on the next race from Dun Laoghaire to Pwllheli where is use in mid channel will be assessed. All boats entering that race are asked to download the Predict Wind Tracker app from the relevant source.
ISORA Chairman, Peter Ryan, has commented that the use of this form of tracker will revelutionise offshore racing in ISORA and will be a great took in the promotion and exposure of offshore racing.